I just had the best day!
We had signed up for a day trip to the Piedra del Peñol and I thought we would get in the bus, go to the rock, climb it, have lunch and go back but were we up for a nice surprise😊!
We left Black Sheep at 9.30, 13 people in a minibus plus our guide. He told us we wouldn't take the normal route to Peñol but a more scenic one so we drove through Medellín suburbs for quite a while and passed through an area where Pablo Escobar build a lot of houses for the poor people in order to win them over as he was running for president!!
Around 11 o'clock we came to a small house in the middle of the mountains where we got breakfast. Eggs with spinach, eggs with tomato, guacamole, corn bread, homemade bread with mushrooms and onions inside (and served with real nutella), fresh fruit, pineapple tea and coffee. What a treat😋!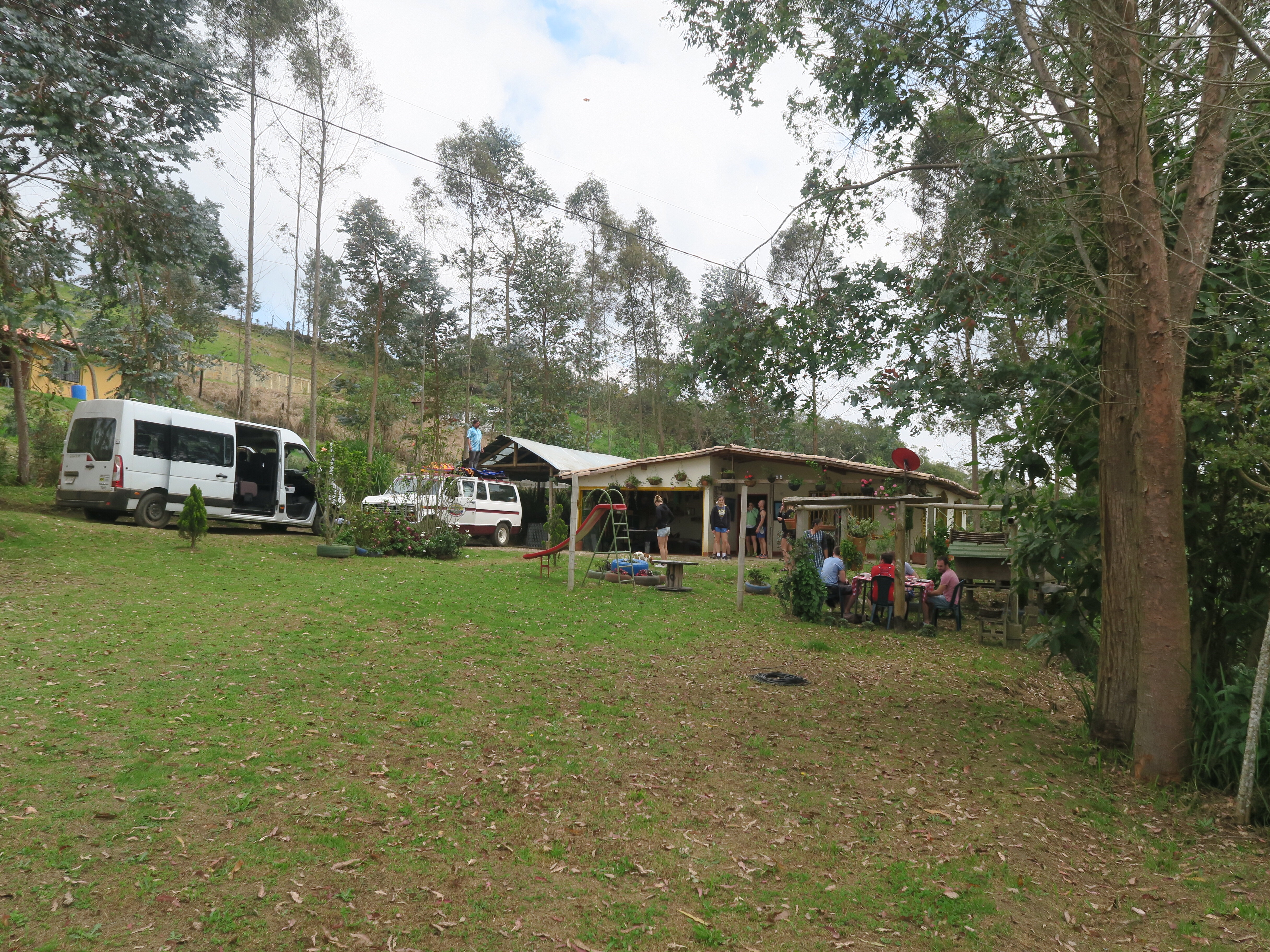 After breakfast they told us to get up on the roof of another minivan. I thought they were just going to take a picture but no no, they started driving with us on the roof and with our legs over the side, the proper Colombian way. The first 5 minutes were scary, but then we got used to it and started enjoying the view and the trip. They drove through the local communities with no tourists and on narrow and steep roads for about 20 minutes and then we were transferred back into the bus.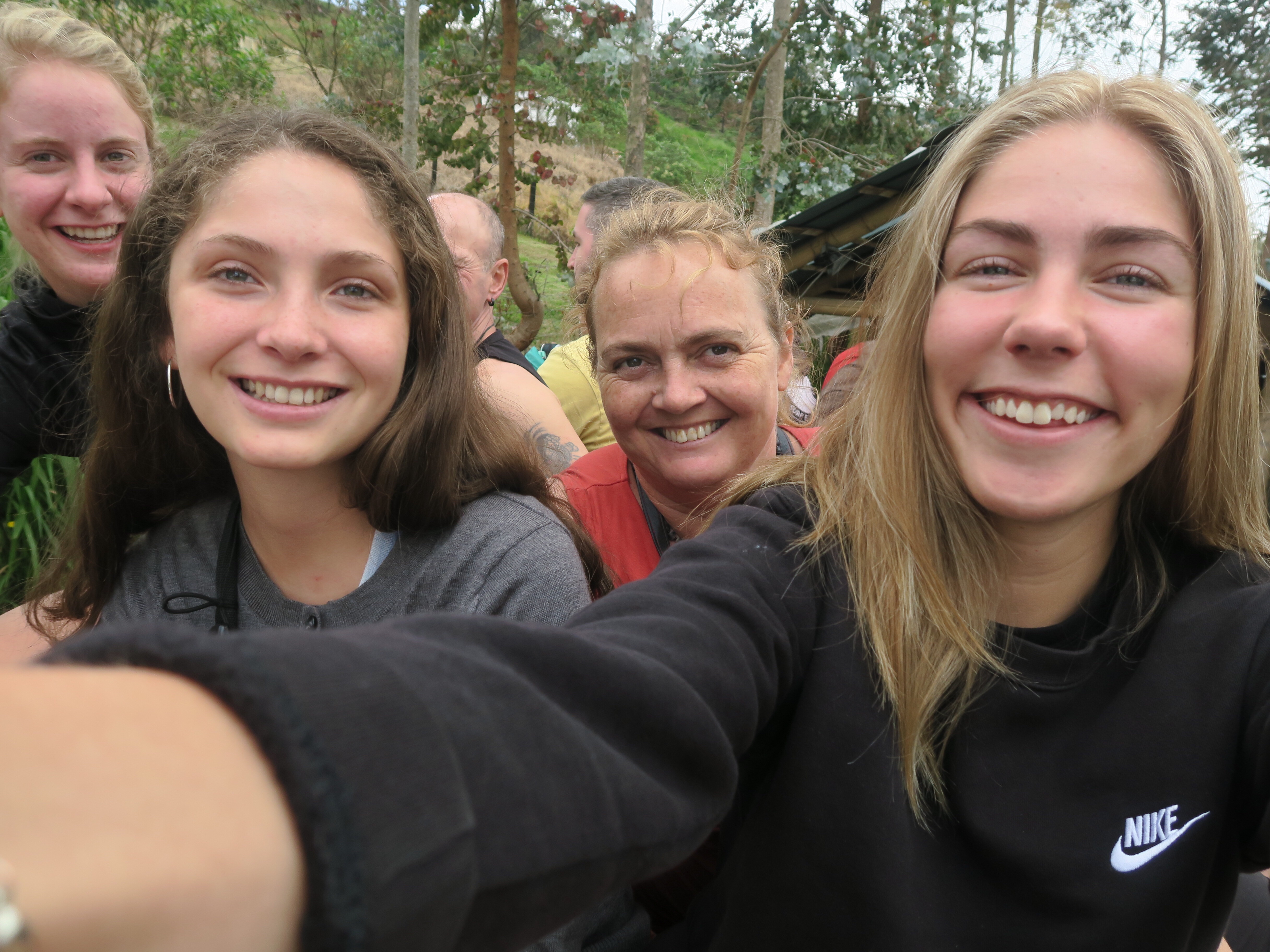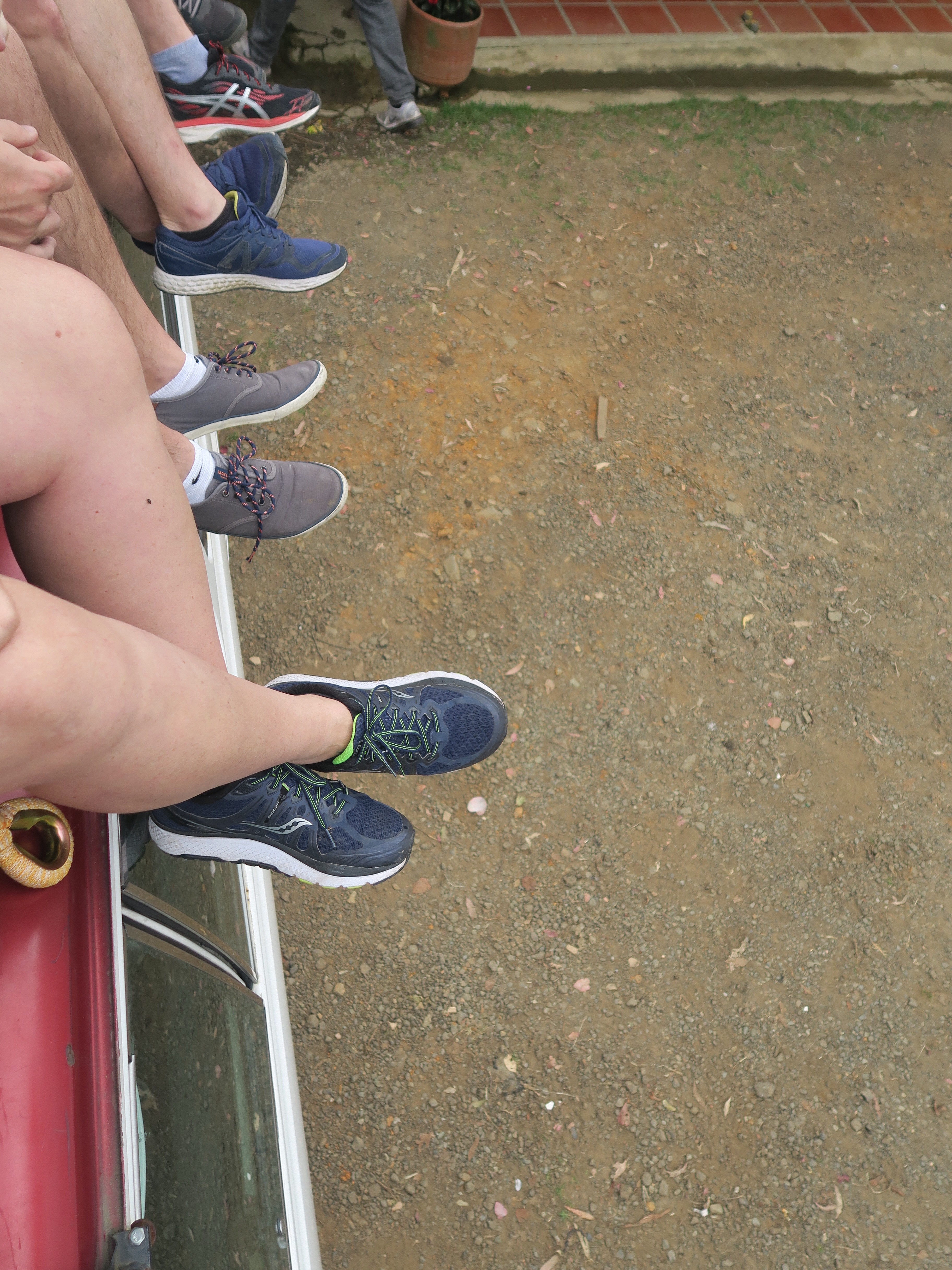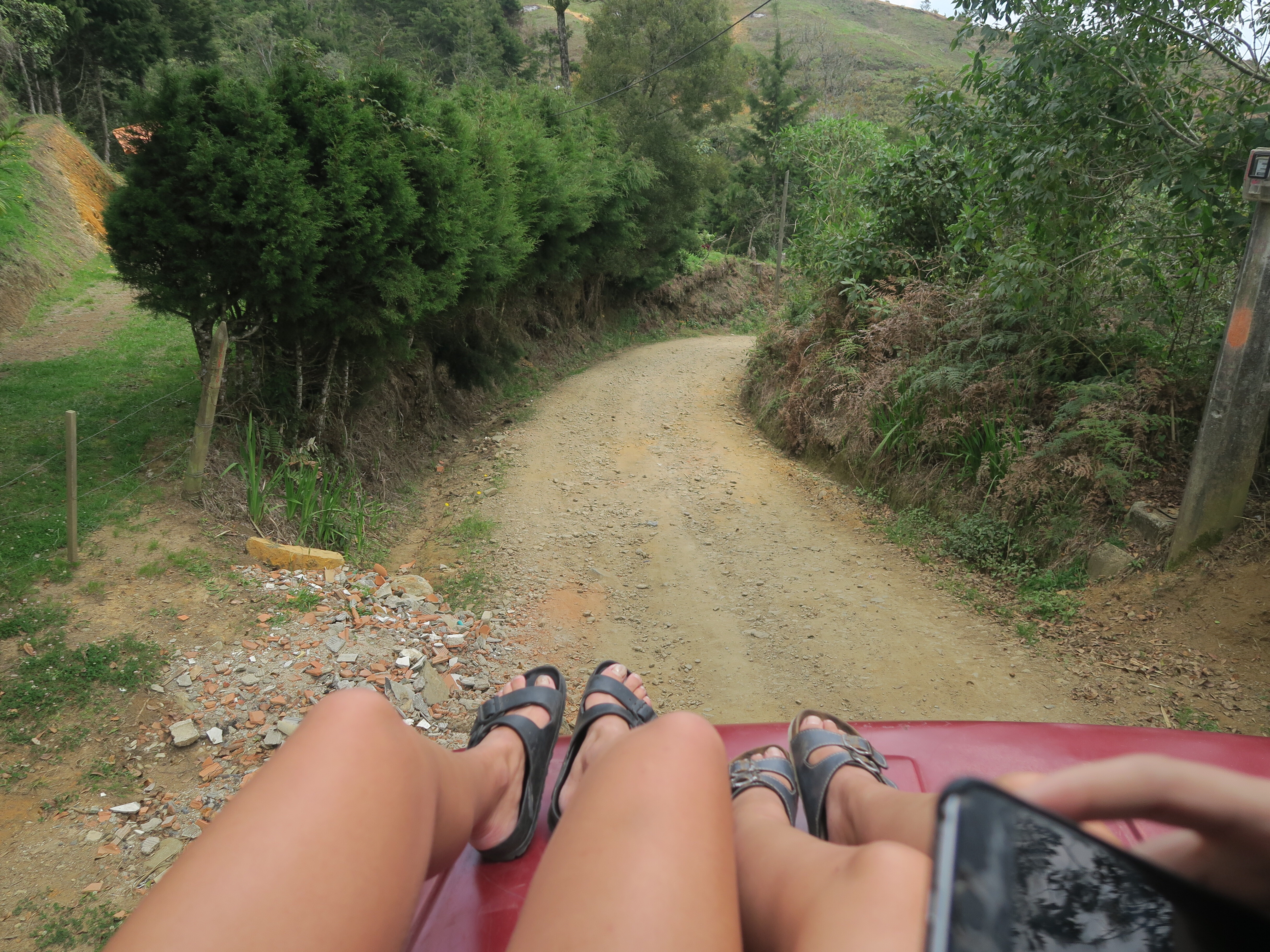 From there we drove on a VERY narrow road to a part of the lake where we could swim. There was a bridge about 12-15 m above the water where we could jump from. First I was nahh I am too old to jump but then I decided I will never be too old to do crazy things so I jumped😊! Our guide was very impressed because I was the only one not frozen from fear but "wiiii"ed all the way🤣! After that Kirstine and Anna kind of had to jump as well because they couldn't let the " crazy aunt" have all the fun!!!!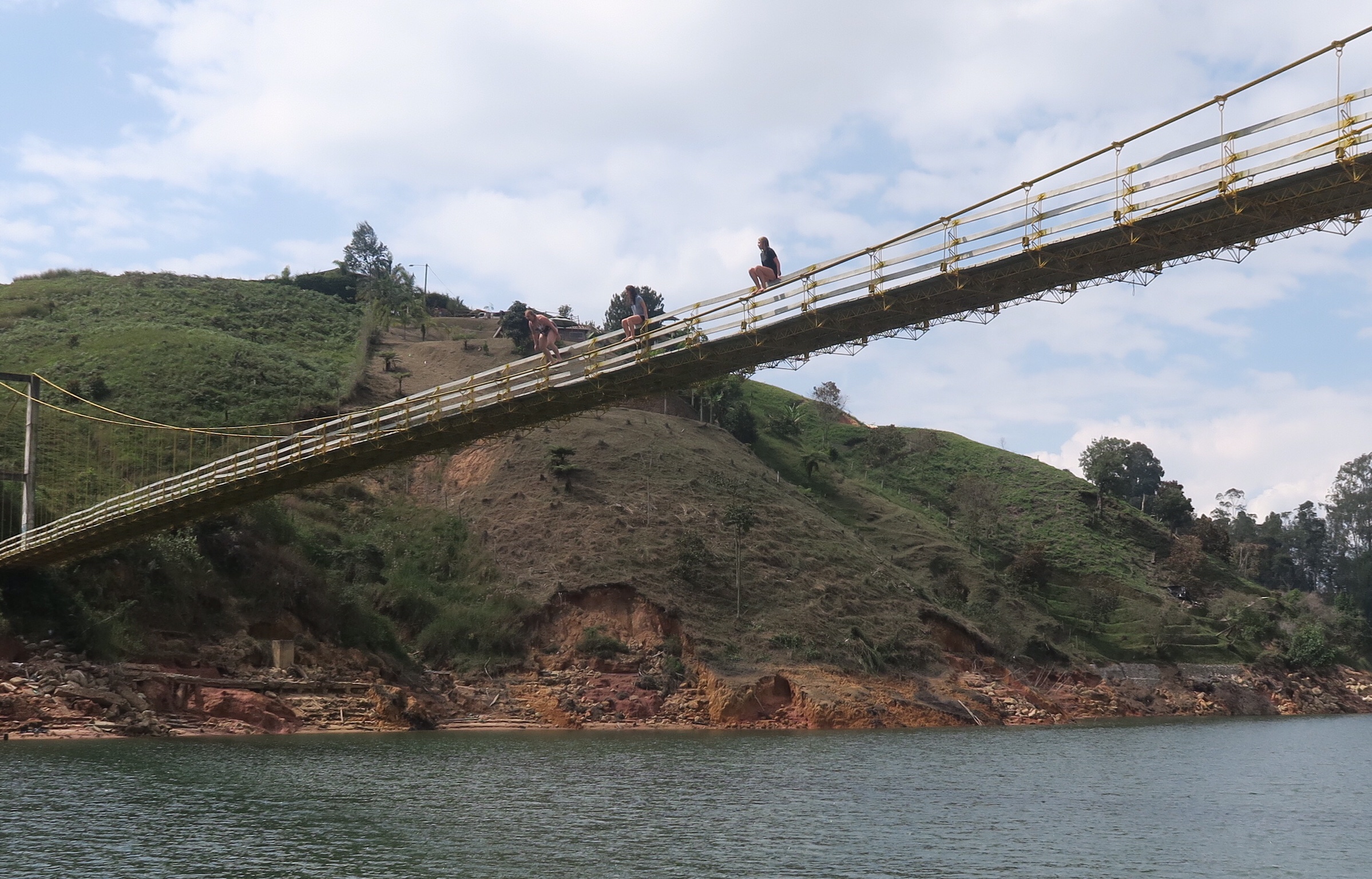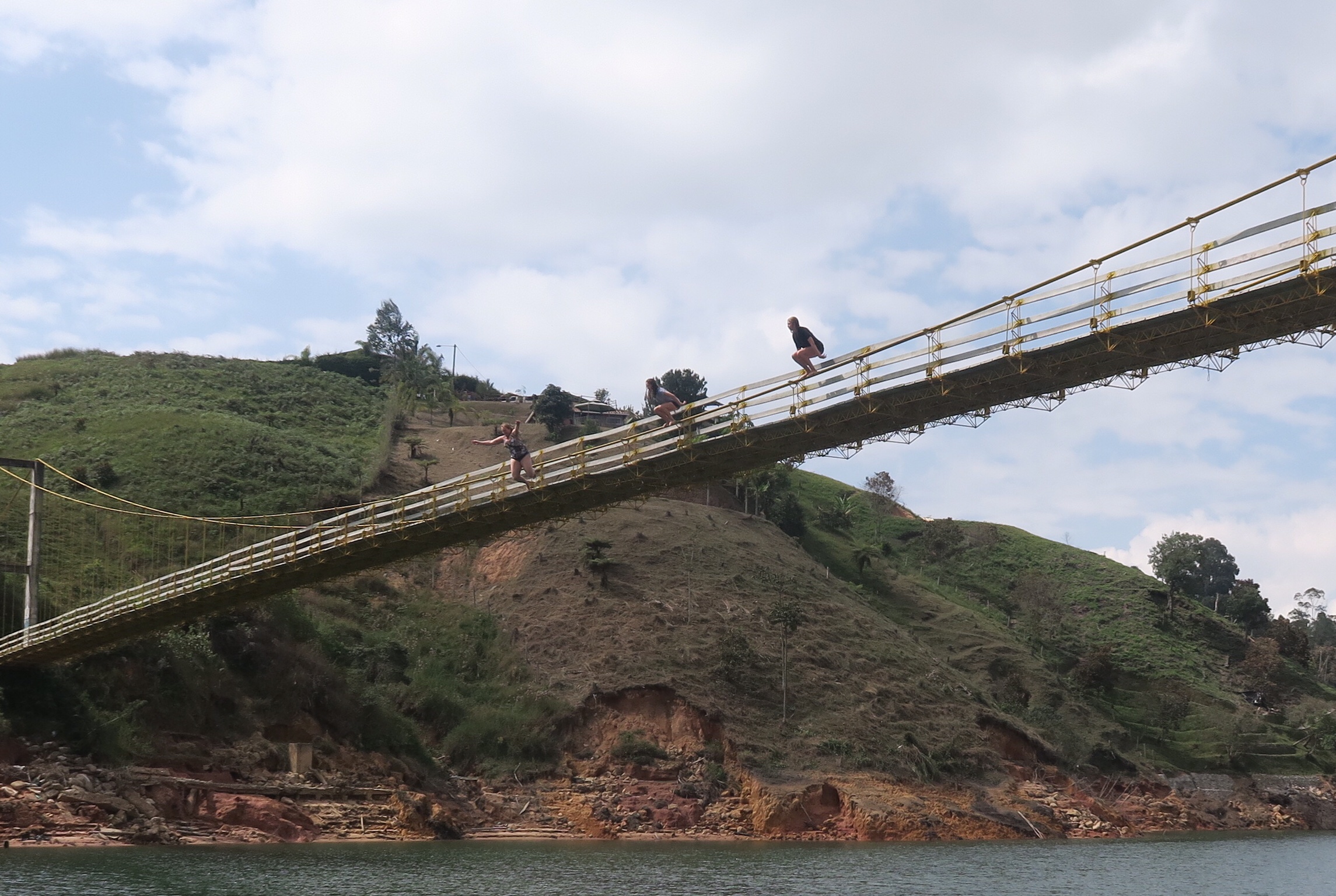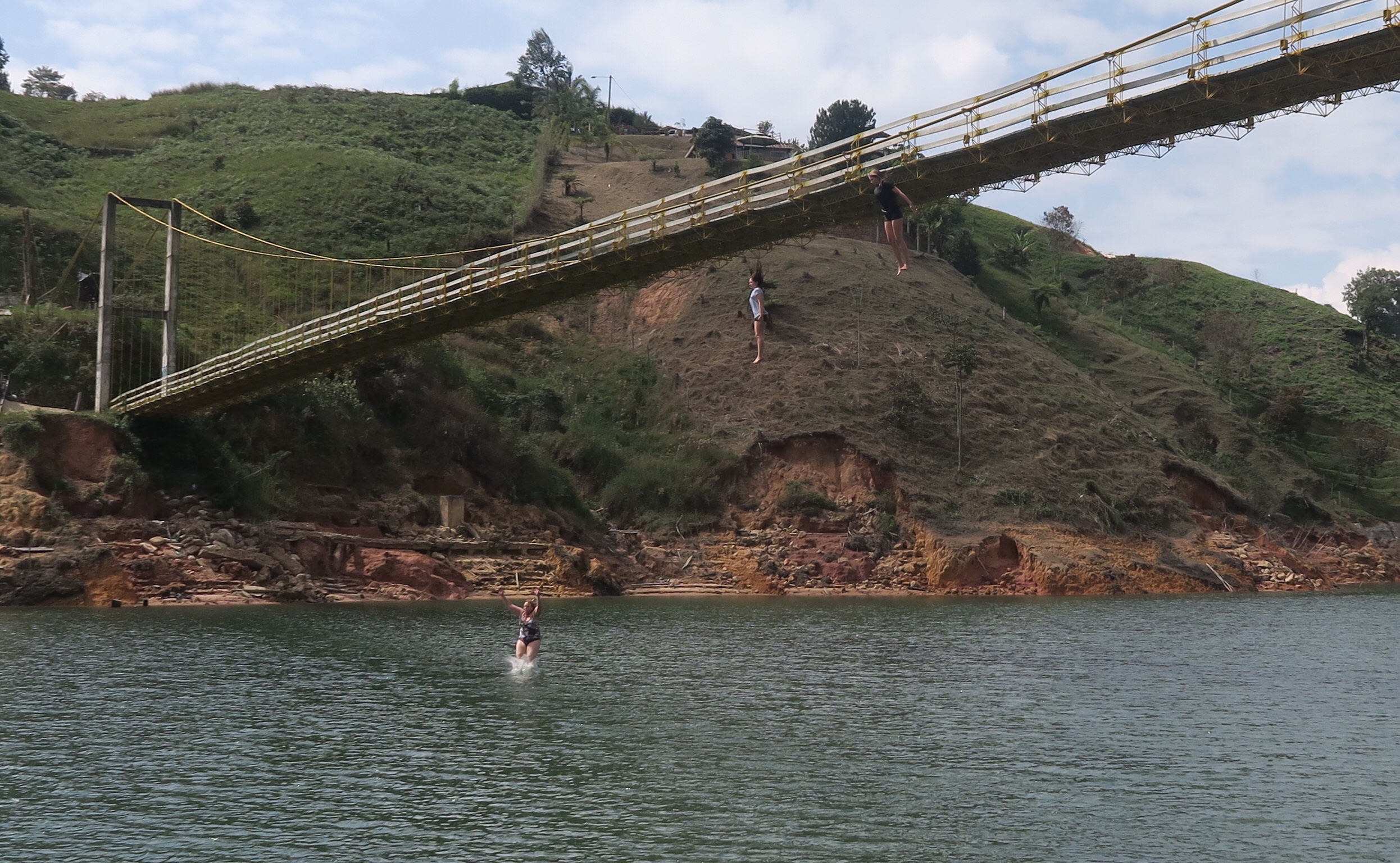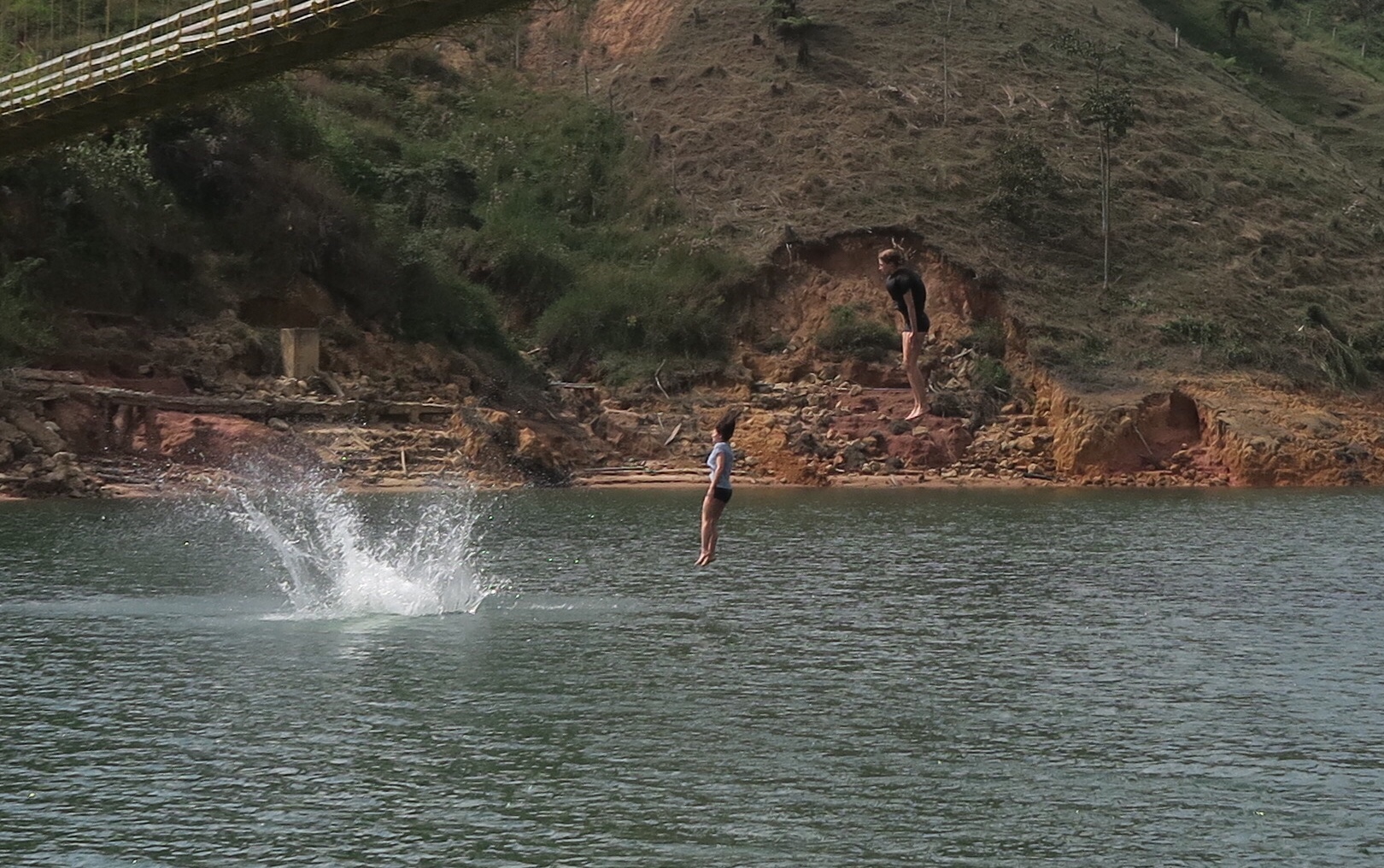 Then we drove to Peñol and made a quick stop to see where the town used to be before they flooded a huge area to make an artificial lake.
Then on to the Piedra which is a monolith rock that just rises out of nothing! It is owned by a man who bought the land in the fifties and climbed it using very primitive equipment and it took him 7 days to get to the top. He was so awed by the view that he decided everybody should be able to enjoy that view so he build stairs all the way to the top.
I thought there were 1300 steps to the top so I walked slowly and was going to take a break after 650 steps so I got a nice surprise when I realised the 1300 steps were up AND down👍! The view from the top was absolutely fantastic and the artificial lake was stretching as far as I could see.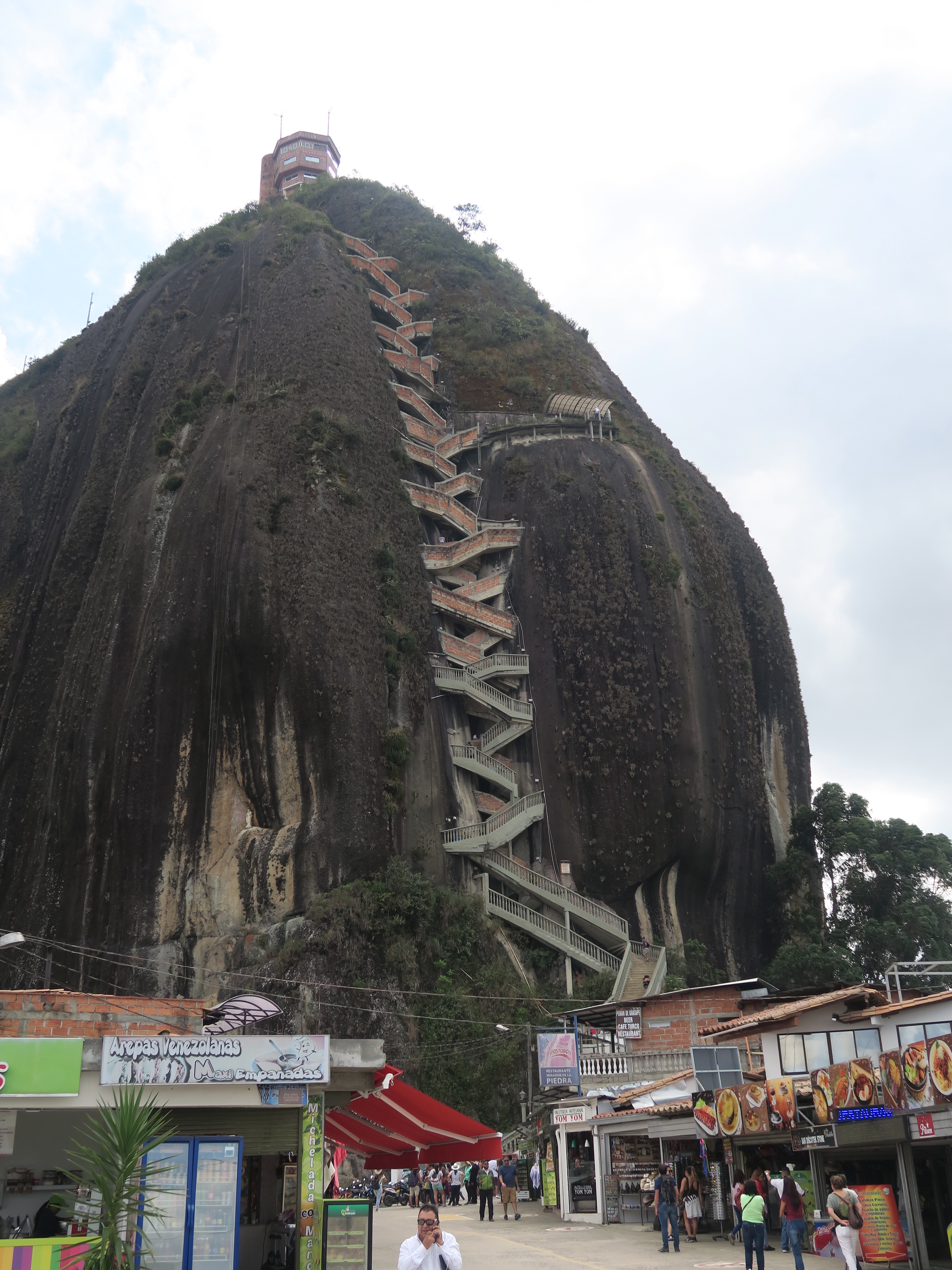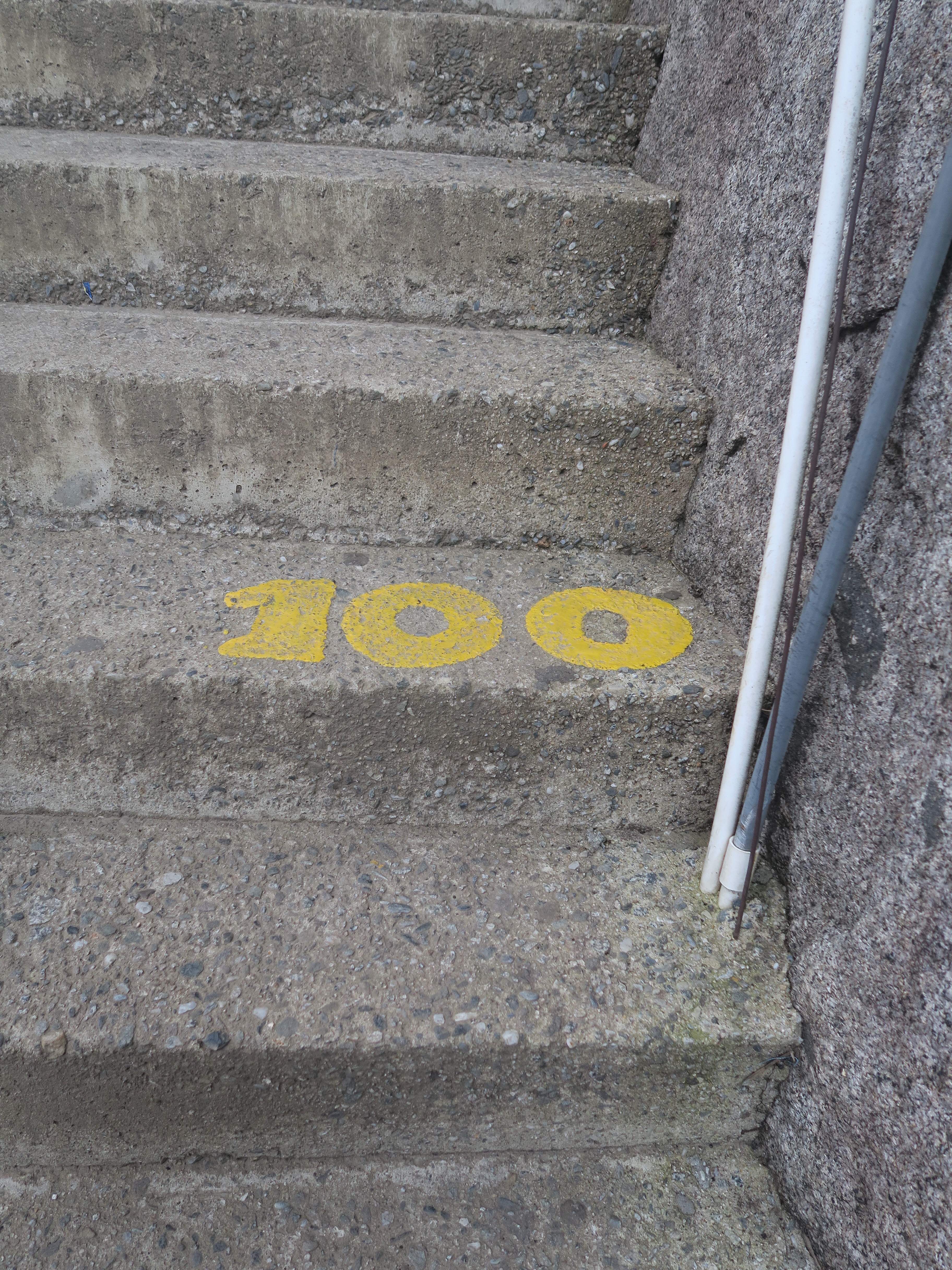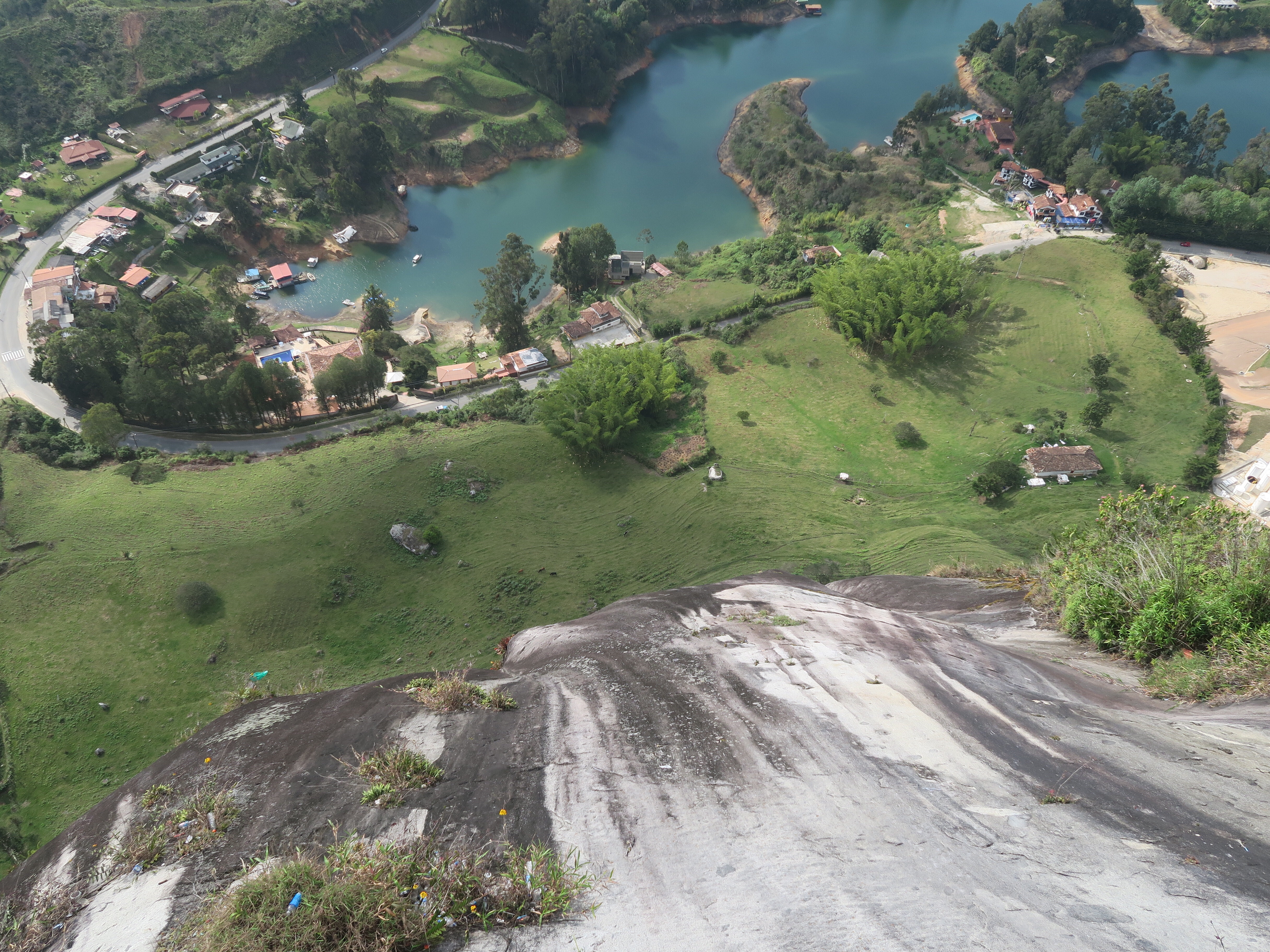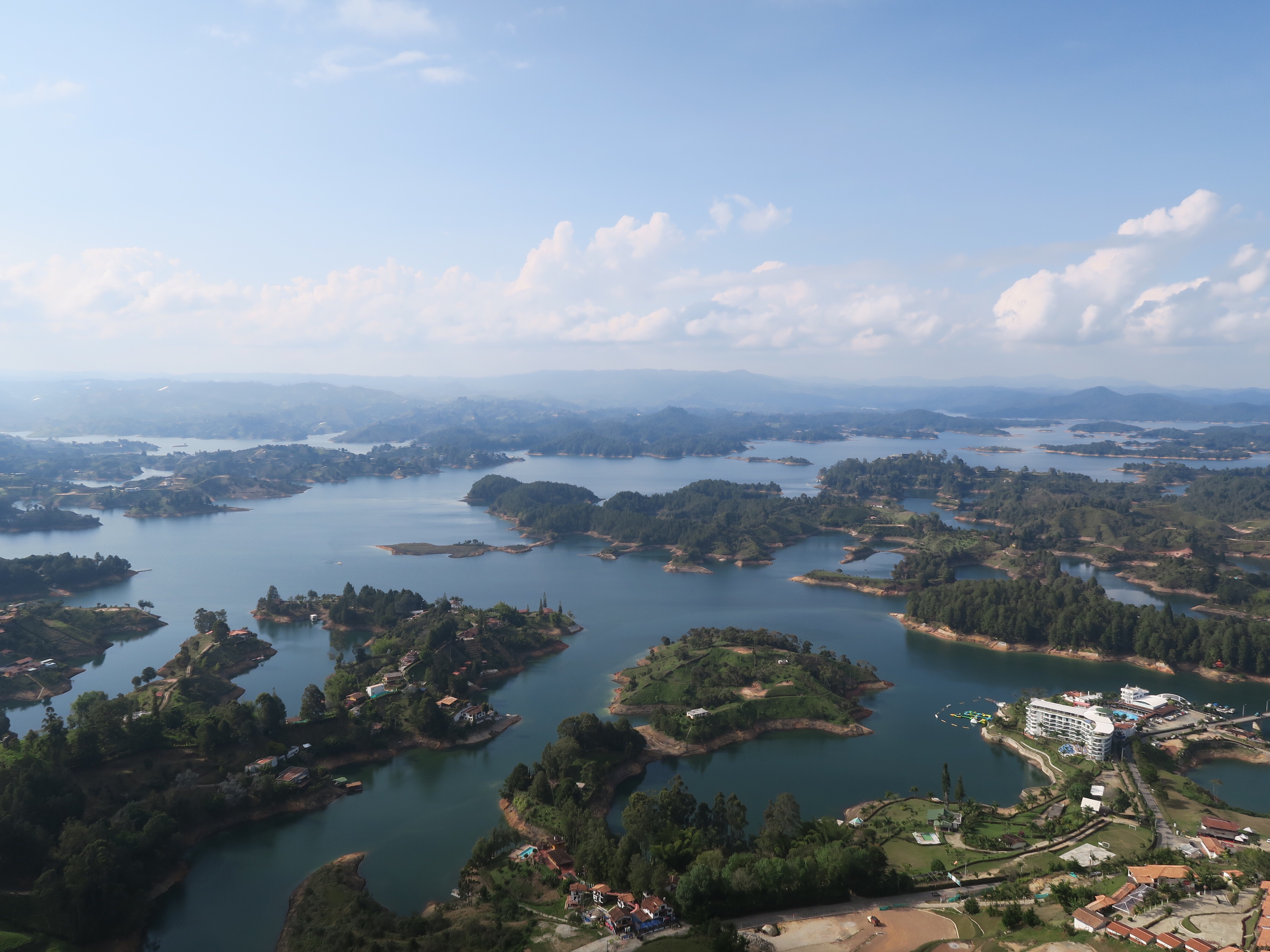 When we came down our guide and the "roof top" driver had prepared a nice picnic with two types of rice, four different salads, roasted potatoes, lentils, a very spicy pork dish, a chicken dish and a beef dish. We also got homemade limonade and cake. Everything tasted soooo good!
After that we drove to Guatapé and it was the most idyllic, colorful and pretty little town ever!
The president mandated maybe 15-20 years ago that all the houses had to be painted in bright colots and they had to put murals on the bottom half of the house. We walked around for a bit and the guide recommended a coffee house so we went there and had the best café con leche in a long long time😊.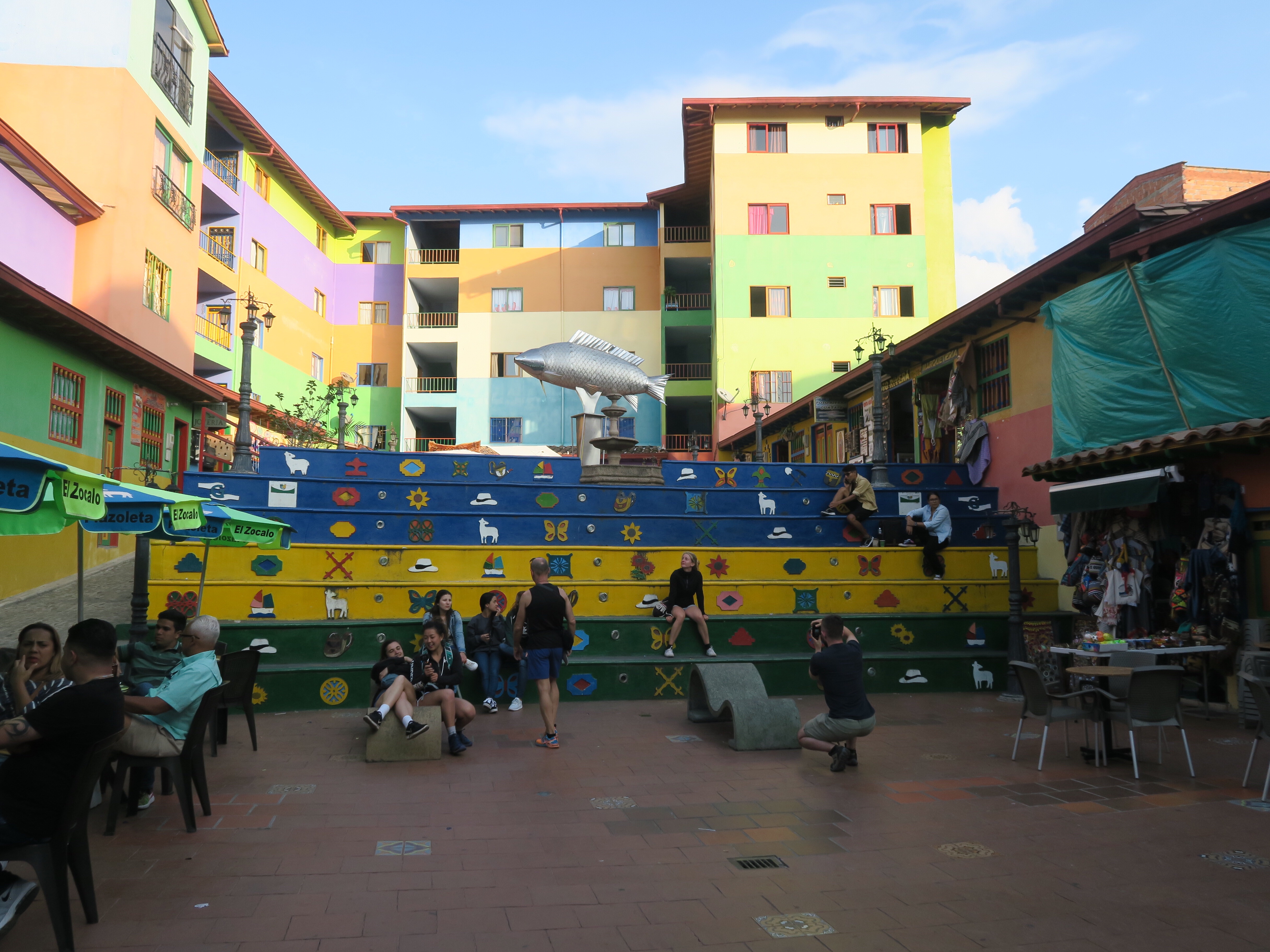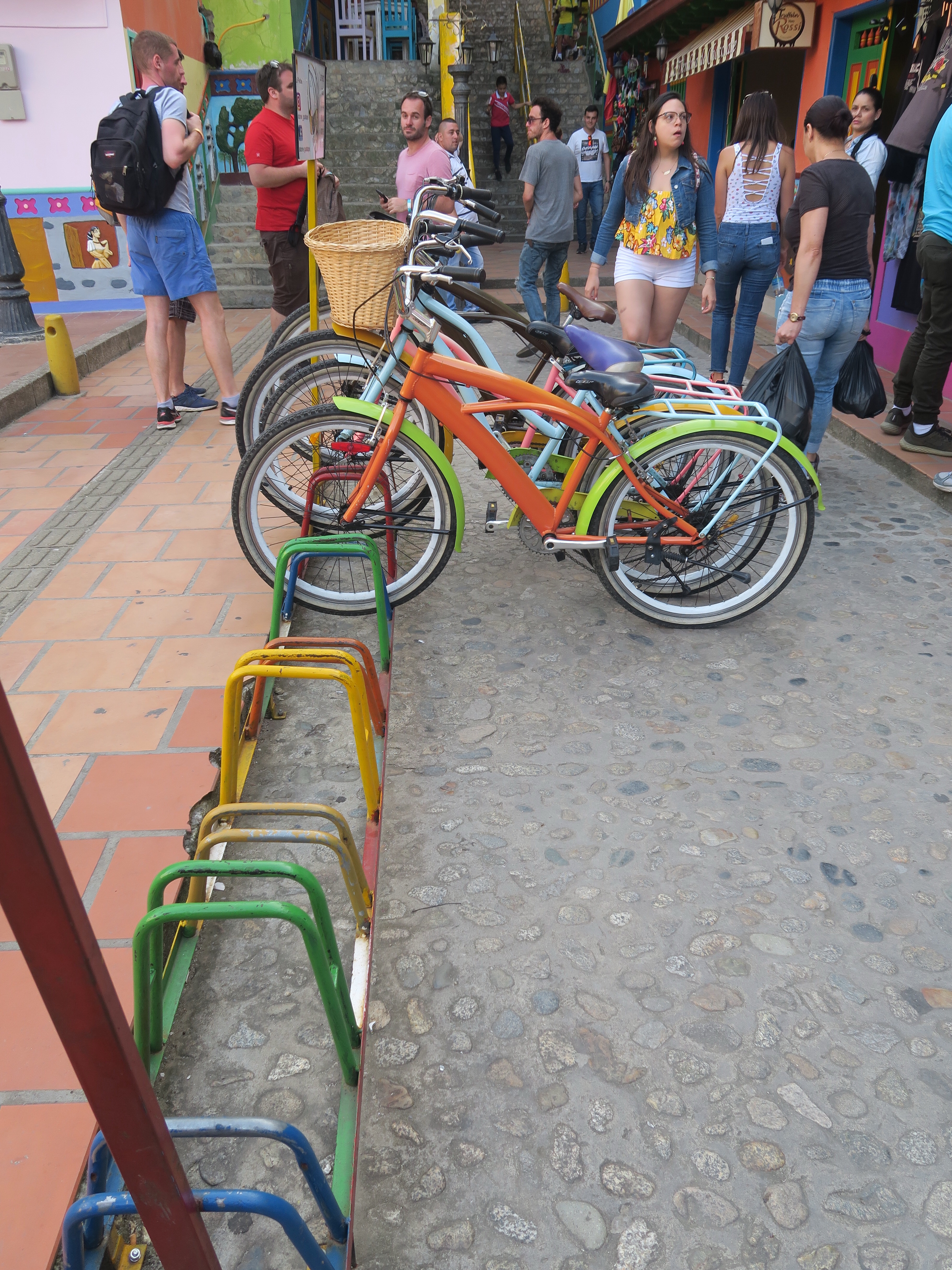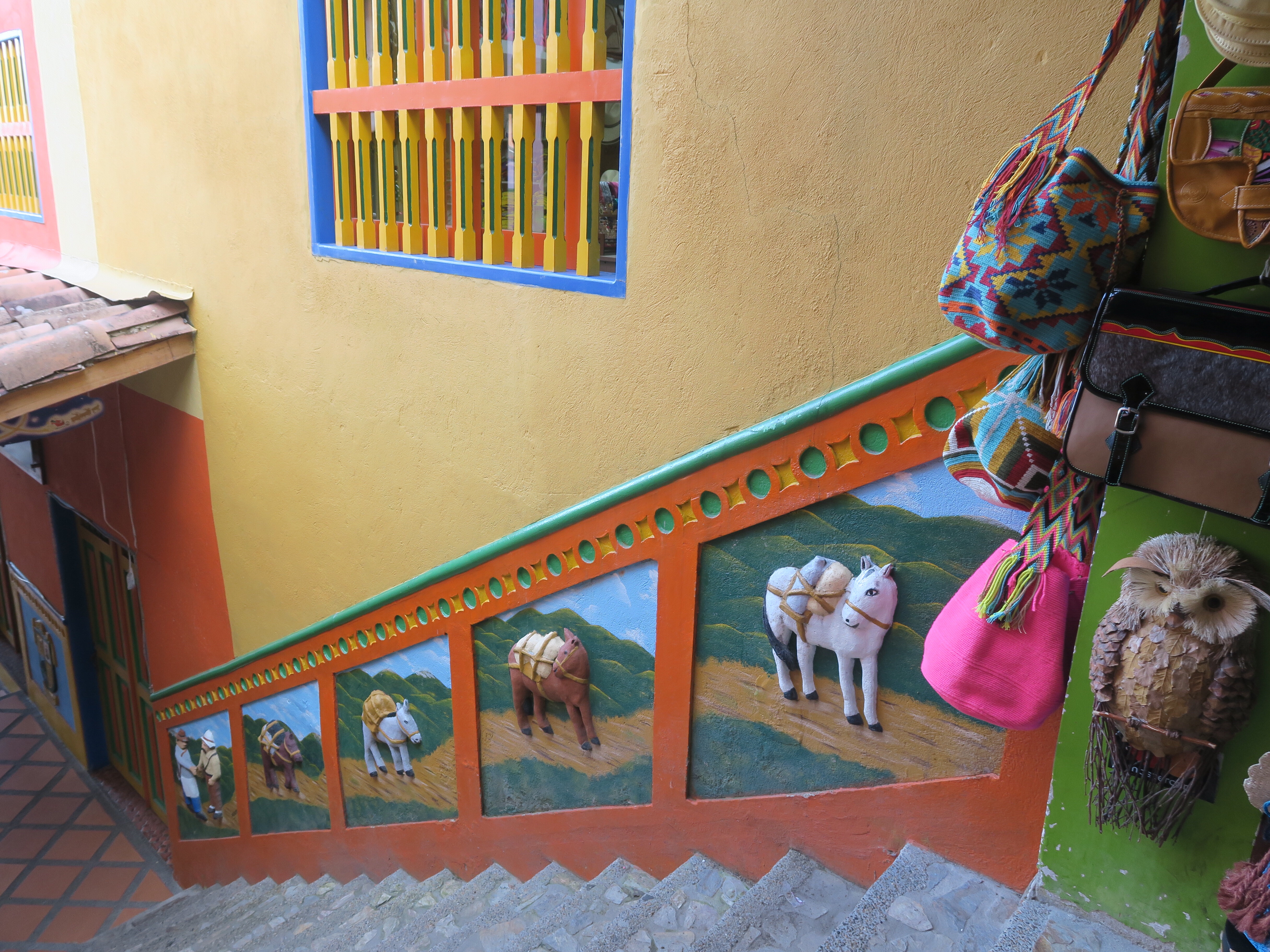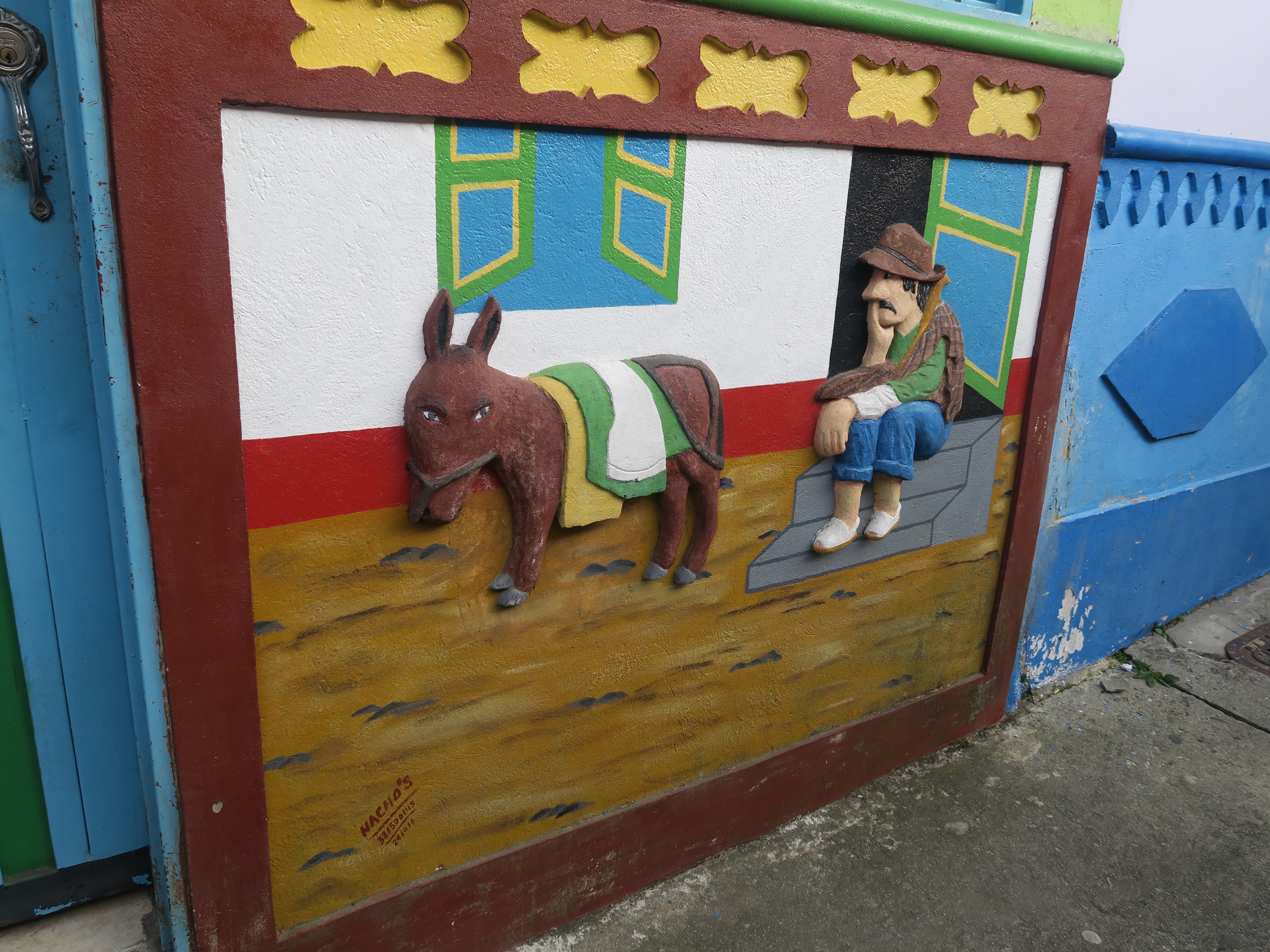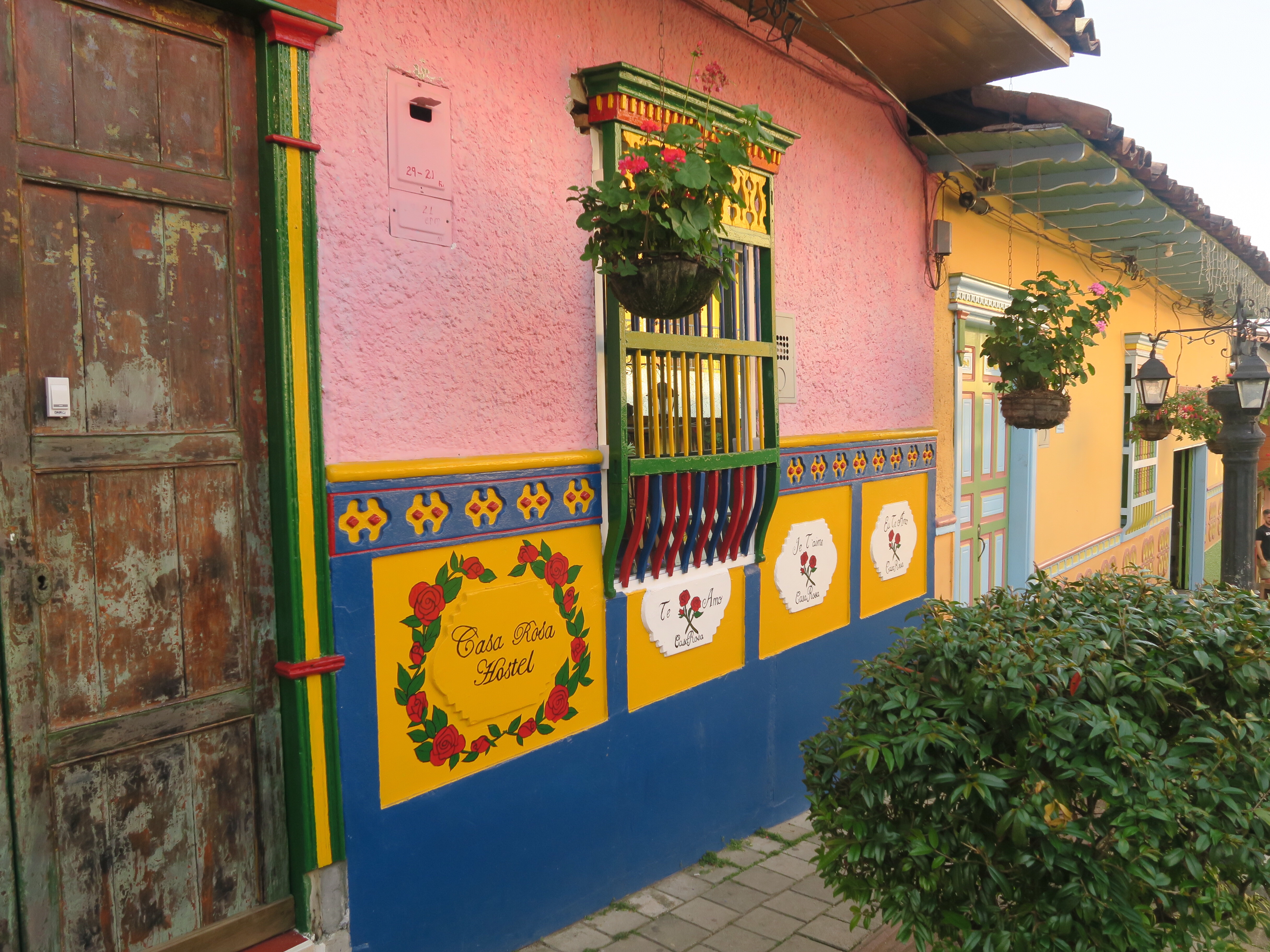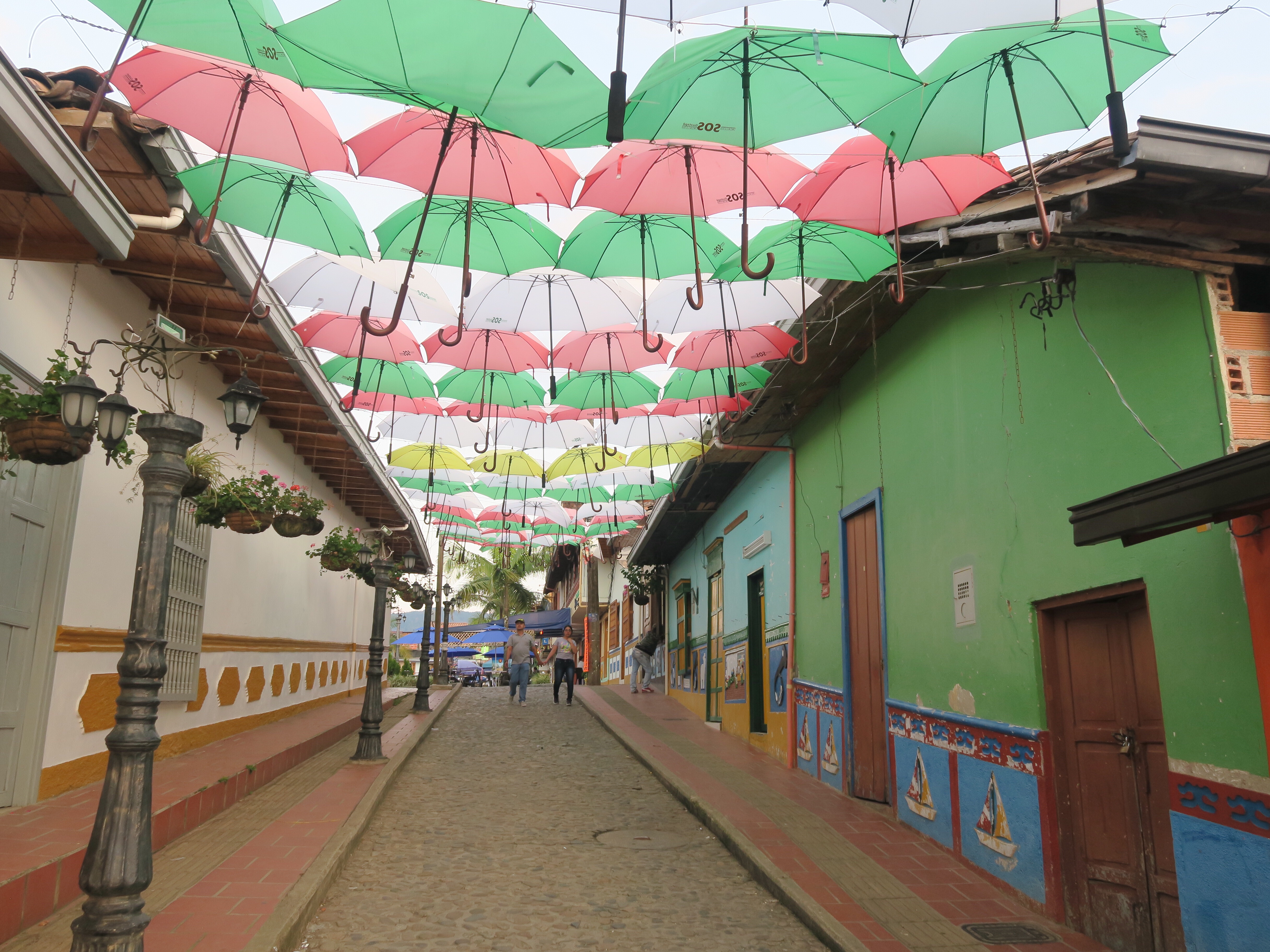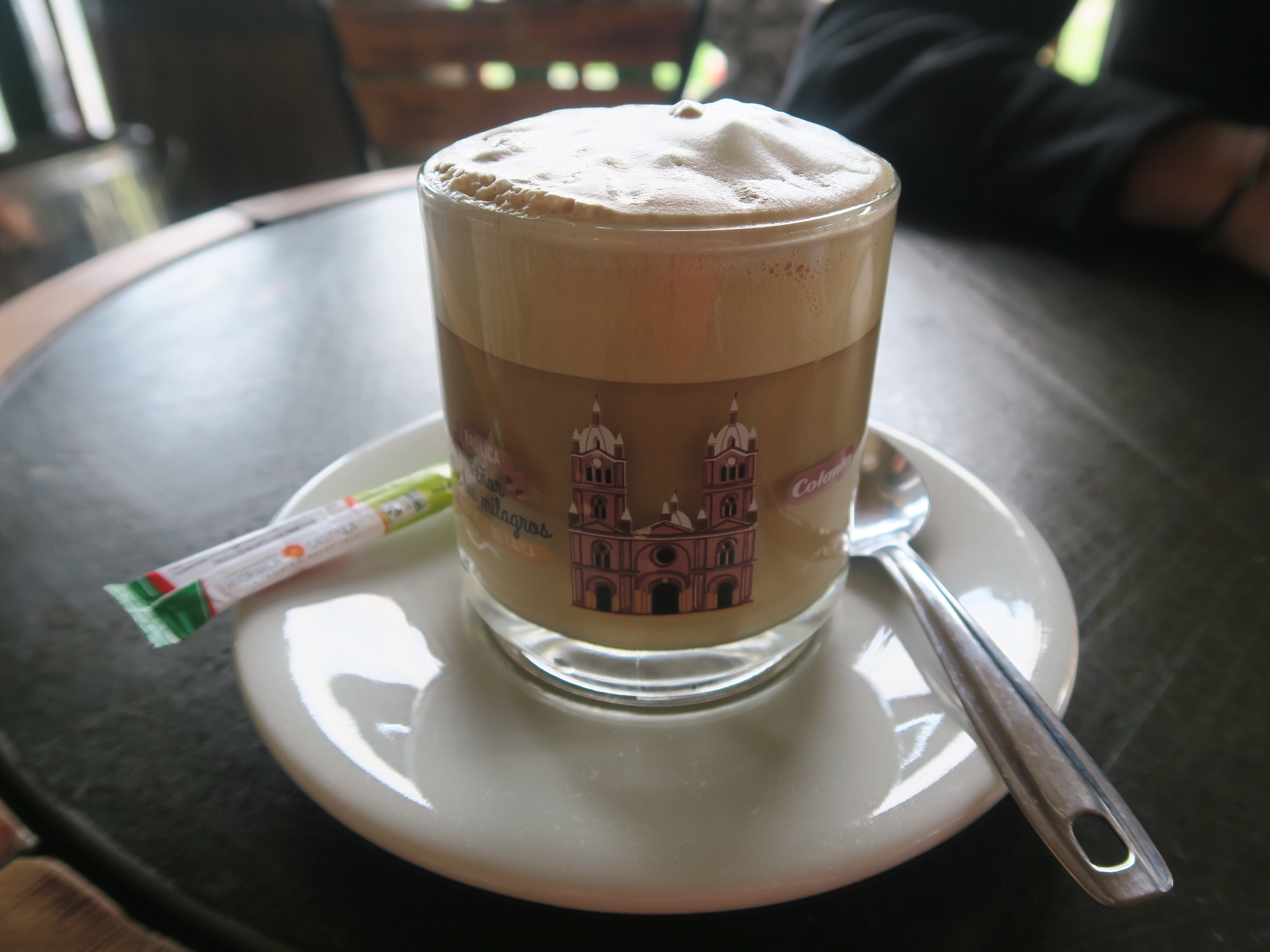 On the way back we passed the rock again while the sun was setting. A perfect end to a perfect day😃!!!!